Family literacy initiatives are an integral part of early childhood education programming, given the intimate connection between parents and children in these early stages of schooling.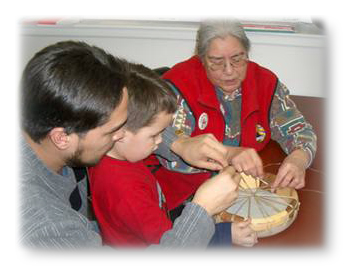 The goal of the Aboriginal Family and Community Literacy Curriculum training is to bridge mainstream knowledge and skills related to literacy learning for families and communities with Aboriginal approaches to knowledge and learning, making learning more relevant to program and family needs.
This project is a university/community collaboration between the Aboriginal Head Start Association of British Columbia (AHSBC) and the Department of Language and Literacy Education at the University of British Columbia with the support of Human Resources and Social Development Canada.